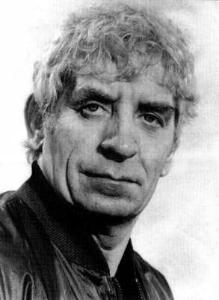 Tim Condren (1926-2006) was a prolific stunt man who doubled Jareth in Labyrinth (along with Nick Gillard). He had previously worked with producer George Lucas on Star Wars, serving as a stunt performer and playing a Stormtrooper.
Condren was a frequent participant in the James Bond films, beginning with Goldfinger and stretching through A View to Kill (where he played the thug threatening Stacey). Other film stunts were displayed in Superman and Superman II, Willow, Brazil, Death Wish 3, and In the Name of the Father. In television, Condren worked on Doctor Who (stunts in "The Meddling Monk" and a guerrilla in "Day of the Daleks").
External links
Ad blocker interference detected!
Wikia is a free-to-use site that makes money from advertising. We have a modified experience for viewers using ad blockers

Wikia is not accessible if you've made further modifications. Remove the custom ad blocker rule(s) and the page will load as expected.