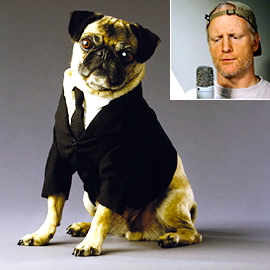 Tim Blaney is a puppeteer who has worked on various Muppet and Henson projects, including Dinosaurs (as a juror in "Earl's Big Jackpot"), Muppets Tonight, Muppet Classic Theater, Forgetting Sarah Marshall, Studio DC: Almost Live!, Where the Wild Things Are, and The Muppets. He provided various monster voices in the 2011 Sesame Street video game Once Upon a Monster.
Blaney's non-Henson credits include puppeteering and voicing the animatronic robot Johnny 5 in Short Circuit and Short Circuit II , puppeteer work for Flight of the Navigator, and Frank the Pug in Men in Black and its sequel. Blaney also performed Groofus the dog in the Angel episode "Smile Time."
External links
Ad blocker interference detected!
Wikia is a free-to-use site that makes money from advertising. We have a modified experience for viewers using ad blockers

Wikia is not accessible if you've made further modifications. Remove the custom ad blocker rule(s) and the page will load as expected.