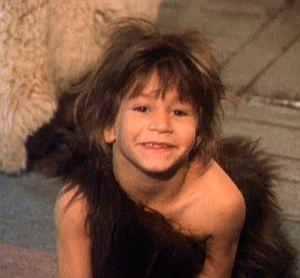 Tiffany Taubman (b. 1985) is a former child actress who appeared in the Dinosaurs episode "Charlene and Her Amazing Humans" as one of the Cavelings.
Taubman's other TV credits include guest appearances on Star Trek: Voyager, Saved by the Bell, Mad About You, and Suddenly Susan. She also played the Harvey Comics character Little Audrey in the direct to video Baby Huey's Great Easter Adventure (with Harvey Korman and Stuart Pankin).
External links
Ad blocker interference detected!
Wikia is a free-to-use site that makes money from advertising. We have a modified experience for viewers using ad blockers

Wikia is not accessible if you've made further modifications. Remove the custom ad blocker rule(s) and the page will load as expected.