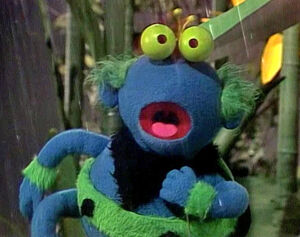 Thomas Twiddlebug is the father of the Twiddlebug Family, which includes his wife, Tessie Twiddlebug, and his children, Timmy and Tina.
The Twiddlebug Family first appeared on Sesame Street in Season 5 (1973).
He also can be seen in the Rainbow Connection Finale of The Muppet Movie (located next to Grover).