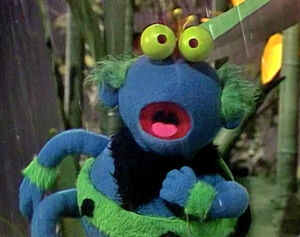 Thomas Twiddlebug is the father of the Twiddlebug Family, which includes his wife, Tessie Twiddlebug, and his children, Timmy and Tina. He first appeared on Sesame Street in Season 5 (1973).
In later appearances following Henson's death, Marty Robinson took over the role of Thomas. Ricky Boyd voices him for the recent computer-animated segments.
He also can be seen in the "Rainbow Connection" finale of The Muppet Movie (located next to Grover).
See also