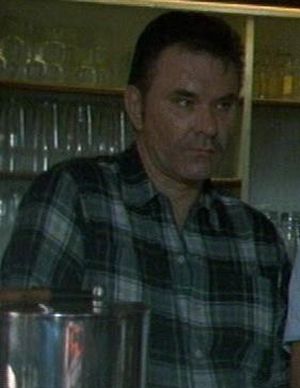 Thomas Rau (b. 1936) is a German voice actor who dubbed Big Mean Carl on the German dub of Muppets Tonight. He previously dubbed Animal in Die Muppets feiern Jim Henson (The Muppets Celebrate Jim Henson).
Active in animation, Rau has dubbed Chief Wiggum on The Simpsons, Optimus Prime and others on Transformers, Cleveland Brown on Family Guy (replaced by Peter Musäus from the fourth season onward), Dr. Braxis on Challenge of the Go-Bots, the Rhino and Dr. Farley Stillwell on Spider-Man, Greasepit on Biker Mice from Mars, Abomination on The Incredible Hulk, and the Sentinels and others on X-Men. Live-action dubbing includes Freddie Jones in Ladies in Lavender, Christopher Lee in Hugo, Clive Revill in Robin Hood: Men in Tights, and other small or supporting roles.
External links
Ad blocker interference detected!
Wikia is a free-to-use site that makes money from advertising. We have a modified experience for viewers using ad blockers

Wikia is not accessible if you've made further modifications. Remove the custom ad blocker rule(s) and the page will load as expected.