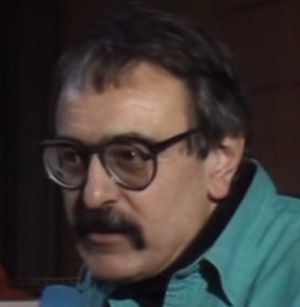 Thomas Keck (1931-2015) was a German voice actor and dubbing director who worked on Die Dinos (the German dub of Dinosaurs) in several capacities. He adapted the dialogue, directed the dubbing, and voiced Sid Turtlepuss and other bits.
Keck began as a screenwriter in the 1960s, scripting the 1961 film Mörderspiel (with Wolfgang Kieling) and an episode of the crime procedural Stahlnetz. By the mid-sixties, he shifted his focus to dubbing, often translating and adapting dialogue as well as directing, as with The Flintstones, Kojak, and films such as Bedazzled and Rosemary's Baby. He was director only for I Spy (with Bill Cosby), The Benny Hill Show, and DuckTales (with dialogue book by Eberhard Storeck).
As a voice actor, Keck dubbed Donald Duck and various guest characters on DuckTales and guest stars like John Astin on Murder, She Wrote and others on Matlock.
External links