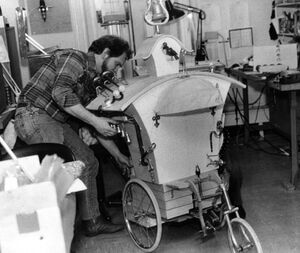 Thom Flowers joined the Henson Associates as a periodic freelance craftsman and designer in 1985-86. He provided a variety of services on a few projects while there, before joining Walt Disney Imagineering as a theme park production designer/art director in Glendale, California.
Henson Credits
"Gimbel's 1985 Thanksgiving Day Parade": designed/built the figure animation for Junior Gorg on the Fraggle Rock float. Also operated it in the parade.
Ad blocker interference detected!
Wikia is a free-to-use site that makes money from advertising. We have a modified experience for viewers using ad blockers

Wikia is not accessible if you've made further modifications. Remove the custom ad blocker rule(s) and the page will load as expected.