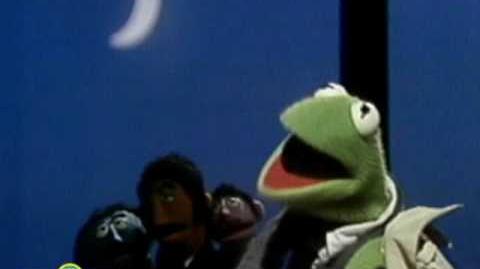 "This Frog" is a Sesame Street song sung by Kermit the Frog, with the Tarnish Brothers providing back-up vocals. The song is a declaration of Kermit's independence and determination to succeed.
The song inspired the title of a 2016 Jim Henson Legacy screening at the Museum of the Moving Image, entitled "This Frog: A Kermit Kompilation from Sam and Friends to Stardom." The compilation itself concluded with a montage set to the song.
Releases
Audio
Video
Publications
See also
Ad blocker interference detected!
Wikia is a free-to-use site that makes money from advertising. We have a modified experience for viewers using ad blockers

Wikia is not accessible if you've made further modifications. Remove the custom ad blocker rule(s) and the page will load as expected.