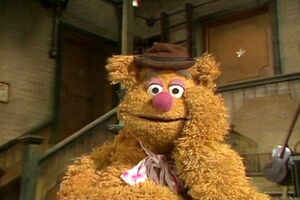 There are a lot of people who'd like to help out on Muppet Wiki, but don't know where to start. This is a page where we can suggest projects that any fan can help with, using things that you can find around the house, or on the web. You can work on any of these, or feel free to suggest a project!
Images Wanted
The Images Wanted page lists pages where we need pictures. If you can find, scan or screen-capture any of the pictures that we need, please help us check them off the list! You can also add pages to the list for other people to find.
Sesame Encyclopedia
There are lots of characters listed in The Sesame Street Encyclopedia that we don't have on the wiki yet. Warrick, who runs the site, has given his permission for us to use the pictures and text on that site.
Muppet Characters
[1] and [2] have lists of Muppet characters that haven't been added here yet. These are just lists of facts, so we're not taking anyone else's words here.
Jim Henson: The Works and other reference books
If you've got any of the main Muppet fan reference books -- Jim Henson: The Works, Jim Henson's Designs and Doodles, Sesame Street Unpaved or Of Muppets and Men -- then you can really help out by looking through one of your books for information to add to the wiki. They're stuffed with facts and quotes of all kinds, and we haven't had the time yet to go through every page and mine for information. That would be a huge help!
Fraggle Culture
Chris Vaughn's Fraggle Rock site has a great list of creatures, games, holidays, and other stuff that could be added to the Fraggle Rock Culture category.
Wanted Pages
Check out Special:Wantedpages for a list of pages that people have linked to but that don't exist yet. Find something you know something about and create the page.
Ad blocker interference detected!
Wikia is a free-to-use site that makes money from advertising. We have a modified experience for viewers using ad blockers

Wikia is not accessible if you've made further modifications. Remove the custom ad blocker rule(s) and the page will load as expected.