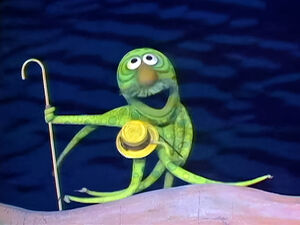 Theda Bara (1885 - 1955) was an American silent film and stage actress who appeared in over 40 films between 1914 and 1926.
References
In a performance of "Octopus' Garden" on The Ed Sullivan Show in 1970, an aquatic pun-making octopus takes the instrumental break to perform a routine on his trip to the movies. He claims to have seen an "old underwater movie" starring "Theda Barracuda."
Ad blocker interference detected!
Wikia is a free-to-use site that makes money from advertising. We have a modified experience for viewers using ad blockers

Wikia is not accessible if you've made further modifications. Remove the custom ad blocker rule(s) and the page will load as expected.