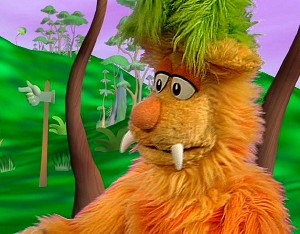 The Yapper-Nap appeared in The Wubbulous World of Dr. Seuss episode "The Cat in the Hat Takes a Nap."
Everyone in Seussville is afraid of the Yapper-Nap, but all he wants to do is take a nap. If he does not nap he will start repeativly say "Yap!" Sarah Hall-Small is the only one who isn't afraid of him; she sings him a lullaby.
Ad blocker interference detected!
Wikia is a free-to-use site that makes money from advertising. We have a modified experience for viewers using ad blockers

Wikia is not accessible if you've made further modifications. Remove the custom ad blocker rule(s) and the page will load as expected.