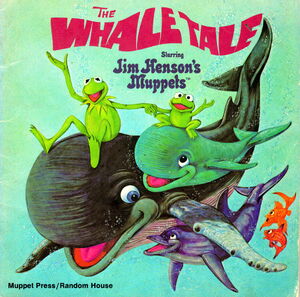 The Whale Tale is loosely based on the "Friendship" number from episode 519 of The Muppet Show.
In this story, the Muppets go on a picnic on a boat. When the boat gets turned over, Kermit and Robin the Frog decide to go exploring underwater, where they meet Molly and Melville who are hiding from whale hunters.
Trivia
The book's author and illustrator, John Stevenson, also drew the storyboards for the "Friendship" number on The Muppet Show.