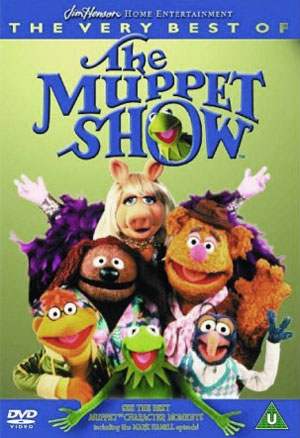 This golden cover region 2 release of The Very Best of The Muppet Show Volume 1 was produced by Columbia Tristar in 2002, and available in the United Kingdom only.
Special Features
Contents
Trivia
The Very Best of the Muppet Show compilation was previously released on VHS.
Other releases
Ad blocker interference detected!
Wikia is a free-to-use site that makes money from advertising. We have a modified experience for viewers using ad blockers

Wikia is not accessible if you've made further modifications. Remove the custom ad blocker rule(s) and the page will load as expected.