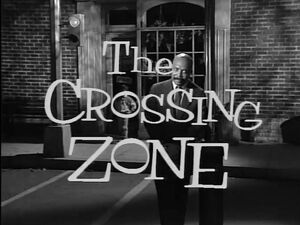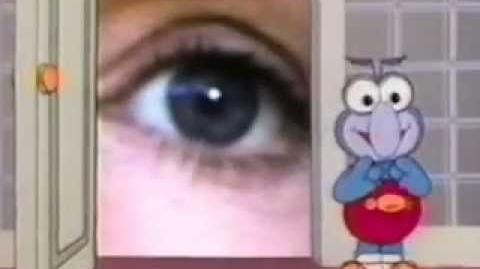 The Twilight Zone was an acclaimed, science-fiction and fantasy-themed anthology series, created and hosted by Rod Serling, whose deadpan delivery and phrases such as "Submitted for your approval" entered the popular vernacular. The series ran on CBS from 1959 to 1964, and was typified by weaving social commentary and themes within the sci-fi and fantasy context, and often featured ironic endings.
The series led to several spin-offs, including Twilight Zone: The Movie (1983), with segments directed by John Landis and Steven Spielberg; a CBS revival series (1985-1987); a syndicated revival series (1988-1989); a UPN revival series (2002-2003); a syndicated radio series adapting the original episodes; and such diverse items as pinball machines and a theme park ride, The Twilight Zone Tower of Terror, located at the Disneyland and Walt Disney World resorts.
References
The second season Muppet Babies episode "I Want My Muppet TV!" ended with Baby Gonzo, imitating Rod Serling in a suit, saying "You are entering another dimension... a dimension of sight and sound... a dimension of blue-nosed babboons," and he then sings the "doo doo doo" Twilight Zone theme.
The idea was expanded on in the third season episode "The Weirdo Zone," this time an extended Twilight Zone spoof, again with Gonzo in the Serling role. The episode involved a "reversed point of view" device, a frequent motif on the original series, as the other babies find out what it's like to be weird.
When the babies' vehicle runs out of time in "Back to the Nursery", the time station attendant gives them directions to the past and reminds them not to park in a Twilight Zone.
Neat Stuff To Know & To Do features Rodney (a caricature of Rod Serling), who takes viewers into an area known as "The Curious Zone." Marius Constant's Twilight Zone music is also spoofed.
The Dog City episode "Rocketship K-9" features a Twilight Zone influenced ending. Ace Hart finds himself in a city surrounded by aliens, as Eliot Shag delivers a Serling-style ironic epilogue about what Ace has discovered in The Hydrant Zone.
In the tag scene for Muppets Tonight episode 109, Miss Piggy is on an airplane when she spies a gremlin through the window, tearing up the wing. The scene spoofs the 1963 Twilight Zone episode "Nightmare at 20,000 Feet." The original star of the episode, William Shatner, makes a cameo.
Connections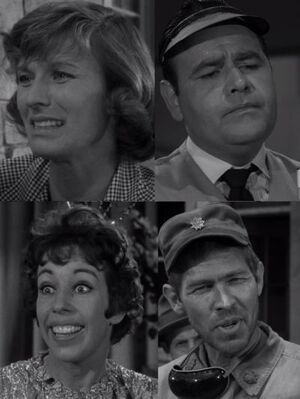 Many cast or crew from Muppet/Henson or Creature Shop productions appeared during the original run of The Twilight Zone, and a few of these also performed in later spinoffs and remakes.
Others appeared in the various Twilight Zone sequels and remakes, from the 1980s onward.