The Tortellini Song is a Sesame Street song.
An AM Monster girl (voiced by Ivy Austin) sings about her little sister (played by Fran Brill), and that the only thing she can say is "Mama!" Through song, she attempts to teach her the word "tortellini", and is joined by the rest of her mop-topped family. They fail to teach her the new word, and leave her alone. The baby chooses that time is the best to say, "Tortellini!"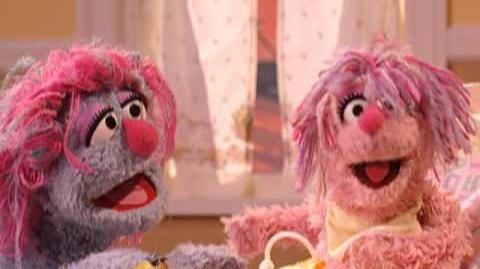 Ad blocker interference detected!
Wikia is a free-to-use site that makes money from advertising. We have a modified experience for viewers using ad blockers

Wikia is not accessible if you've made further modifications. Remove the custom ad blocker rule(s) and the page will load as expected.