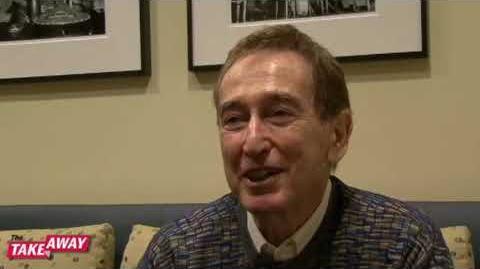 The Takeaway is a radio show, co-produced by WNYC Radio and Public Radio International, in collaboration with The BBC World Service, New York Times Radio and WGBH Boston.
July 22, 2009: Then-Sesame Workshop CEO Gary Knell talks to the show about rebooting the Children's Television Act.
November 10, 2009: Bob McGrath talks about Sesame Street's 40th anniversary.
November 3, 2011: Kevin Clash talks about Elmo and Being Elmo: A Puppeteer's Journey, which was in limited release at the time.
November 9, 2011: Carlo Alban appeared on radio show The Takeaway to talk about Intríngulis, his one-man play about being a undocumented immigrant and appearing on Sesame Street.