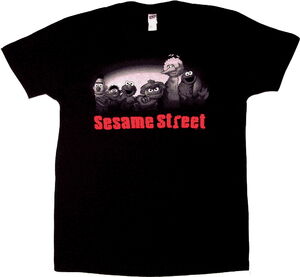 The Sopranos was an American television drama that revolves around the New Jersey-based Italian-American mobster Tony Soprano (James Gandolfini) and the difficulties he faces as he tries to balance the conflicting requirements of his home life and the criminal organization he heads.
References
Muppet Mentions
In the fifth season episode, "All Happy Families...", during a poker game (which is attended by Bernie Brillstein, who appears as himself), one player mentions that his daughter is engaged to an employee of the Children's Television Workshop.
Connections
Ad blocker interference detected!
Wikia is a free-to-use site that makes money from advertising. We have a modified experience for viewers using ad blockers

Wikia is not accessible if you've made further modifications. Remove the custom ad blocker rule(s) and the page will load as expected.