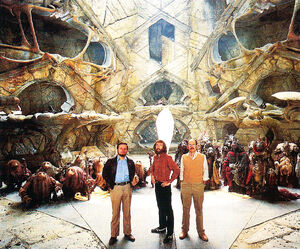 The Sacred Chamber is the room inside the Castle of the Crystal that holds the titular object in the movie The Dark Crystal.
In this room the Gelflings Jen and Kira healed the once pure crystal and reunited the two species of Mystics and Skeksis into one.
During the Great Conjunction, the room went trough a transformation from dark and foreboding to bright and shining, just as the rest of not only the Castle, but the entire wold of Thra did.