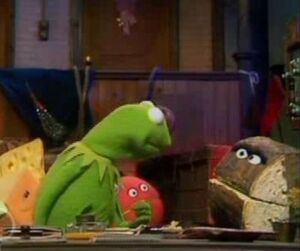 The Rockford Files was a popular NBC detective series which ran from 1974 until 1980, starring James Garner as private eye Jim Rockford. He returned for a series of eight Rockford Files TV movies between 1994 and 1999.
References
In episode 422 of The Muppet Show, Kermit encounters a group of cheeses, most of whom try to audition with songs like "Gouda Gouda." One large wheel of cheese (played by Steve Whitmire) assures Kermit he doesn't sing, since he's on a TV series: "The Roquefort Files."
Connections
Ad blocker interference detected!
Wikia is a free-to-use site that makes money from advertising. We have a modified experience for viewers using ad blockers

Wikia is not accessible if you've made further modifications. Remove the custom ad blocker rule(s) and the page will load as expected.