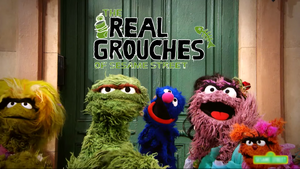 The Real Housewives is a reality TV franchise on Bravo. The franchise launched in 2006 with The Real Housewives of Orange County and has since been followed by spin-off series in locations such as New Jersey, Dallas and Miami.
References
In episode 4511 of Sesame Street, Andy Cohen explains the word "popular" to Elmo by showing him some generally, popular things. He mentions some popular TV shows, including The Real Houseplants of Atlanta.
See also
Ad blocker interference detected!
Wikia is a free-to-use site that makes money from advertising. We have a modified experience for viewers using ad blockers

Wikia is not accessible if you've made further modifications. Remove the custom ad blocker rule(s) and the page will load as expected.