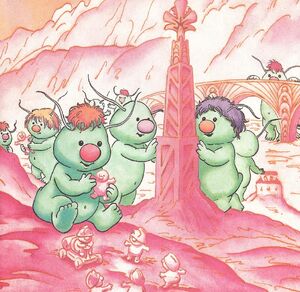 The Radish Dust Glen is a place akin to a sandbox where radish dust is deposited and baby Doozers play. It is referred to in the Fraggle Rock book The Legend of the Doozer Who Didn't.
Ad blocker interference detected!
Wikia is a free-to-use site that makes money from advertising. We have a modified experience for viewers using ad blockers

Wikia is not accessible if you've made further modifications. Remove the custom ad blocker rule(s) and the page will load as expected.