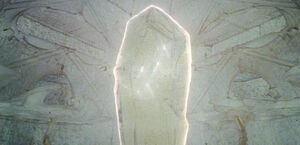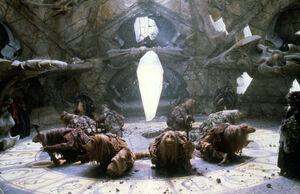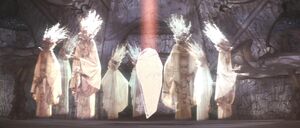 The original form of the Dark Crystal, housed within the Castle of the Crystal's Crystal Chamber.
It was split  by a Skeksis 1,000 years before the events of the movie and became the Dark Crystal, but 1,000 years later Jen reunited the Crystal Shard with the rest of the crystal, turning it back into the Pure Crystal.
Ad blocker interference detected!
Wikia is a free-to-use site that makes money from advertising. We have a modified experience for viewers using ad blockers

Wikia is not accessible if you've made further modifications. Remove the custom ad blocker rule(s) and the page will load as expected.