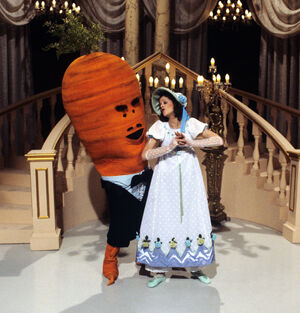 The Pirates of Penzance is a "Savoy Opera" by Gilbert and Sullivan. The only Gilbert and Sullivan opera to have a premiere in New York City, it was a smash hit on its opening on New Year's Eve in 1879, and remains one of their most popular works today.
Selections Used in Muppet Productions
References
The At the Dance spot in The Muppet Show episode 507 featured Eric the Parrot explaining to his dance partner at what point in history parrots learned to talk. According to Eric, the first School for Talking Parrots began over 2,000 years ago by one of Ben-Hur's great aunts; hence the famous Parrots of Ben's Aunts.
Connections
Ad blocker interference detected!
Wikia is a free-to-use site that makes money from advertising. We have a modified experience for viewers using ad blockers

Wikia is not accessible if you've made further modifications. Remove the custom ad blocker rule(s) and the page will load as expected.