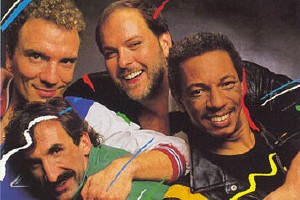 The Nylons are an a capella singing group founded in 1979. The band has released 17 albums, the most recent being the 2006 release Sterling.
The band appeared in episode 103 of The Jim Henson Hour, singing "The Lion Sleeps Tonight" with the white Lion.
External links
Ad blocker interference detected!
Wikia is a free-to-use site that makes money from advertising. We have a modified experience for viewers using ad blockers

Wikia is not accessible if you've made further modifications. Remove the custom ad blocker rule(s) and the page will load as expected.