Written by
Pyotr Ilyich Tchaikovsky
Date
1891
Source
ballet, Op. 71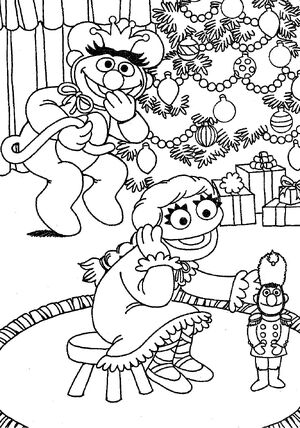 The Nutcracker is a two-act ballet by Tchaikovsky, known for its association with Christmas and an animated interpretation in Fantasia.
Recordings
References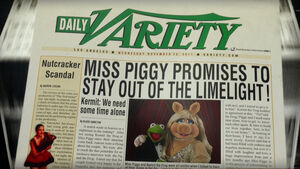 A hip-hop song in Elmo's Christmas Countdown uses themes from the ballet featuring Elmo as the Nutcracker. Jamie Foxx (playing an action figure of himself) performs with Elmo with Tiffany Curl in the role of Clara. The credits list "Nutcracker Medley" with credit to Jamie Foxx.
Nutcracker Scandal by Andrew Logchin
The success of this year's new production of "The Nutcracker", was last night in jeopardy after a shock revelation that the prima ballerina is under age. The rumor is that Miss Lily Lewis is only 14 years of age, and therefore she should not be performing nightly in the production. The Nutcracker has always had young girls starring in some of its major roles, but there are stringent labor laws in place to protect these children from exploitation. Last night, the director of the company, Dame Edna R
Connections
Michael Coleman played Drosselmeier in a televised performance of The Nutcracker.
Lourdes López has appeared in multiple productions, including the 1993 film version.
Kermit Love designed many puppets for the Joffrey Ballet's Nutcracker.