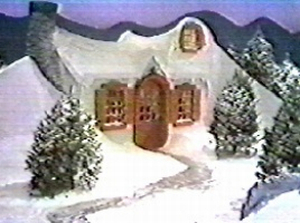 The North Pole is the northernmost part of the Earth, and is best known as the location of Santa's Workshop.
Residents of the North Pole include Santa Claus, Elves, and Cosmo Scam and his Frackles. Native fauna include reindeer, polar bears, and walruses. Penguins, however, are traditionally found in the South Pole.
Ad blocker interference detected!
Wikia is a free-to-use site that makes money from advertising. We have a modified experience for viewers using ad blockers

Wikia is not accessible if you've made further modifications. Remove the custom ad blocker rule(s) and the page will load as expected.