The Muppets Select are a series of Muppet action figures produced by Diamond Select Toys. The figures in series 1 and 2 have two different kinds of releases: a "basic" release sold at Toys R Us, and a more collectors-market version, with more accessories, sold at comic book shops and specialty stores. Series 3 and 4 will only have the more expensive collectors market versions.[1]
Series 1 (Spring 2016)
Series 2 (Summer 2016)
Series 3 (Summer 2017)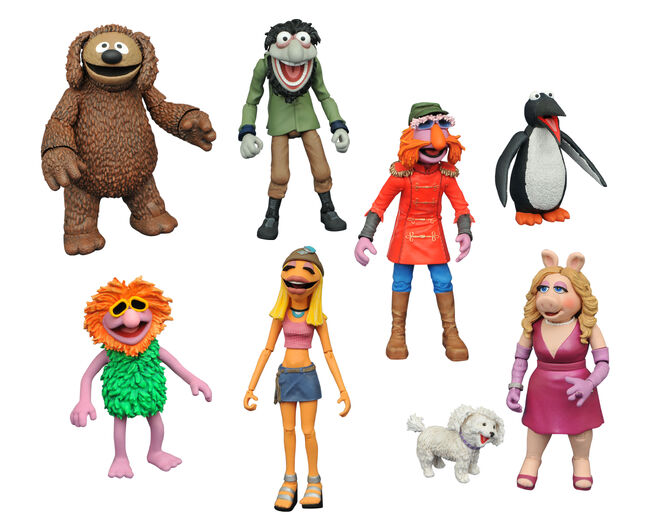 Series 4
See also
Sources
Ad blocker interference detected!
Wikia is a free-to-use site that makes money from advertising. We have a modified experience for viewers using ad blockers

Wikia is not accessible if you've made further modifications. Remove the custom ad blocker rule(s) and the page will load as expected.