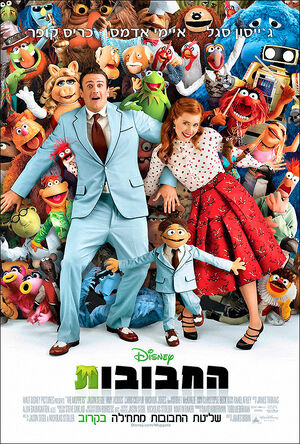 Country (Language)
Israel
(Hebrew)
Released
December 8, 2011
Running time
103 minutes
Dubbing Studio/
Localization
Script Translator/Editor
Voice Director
Efi Ben Israel
Yuval Segal
Musical Adaptation
Local Rating
החבובות is the Hebrew dub of The Muppets, released theatrically in Israel. The songs remain in the original English language.
Voices
Posters
Videos
Promotion
The Hebrew magazine Movie + Plus had an article and stills from the film in the December 4, 2011 issue to promote the film.
External links