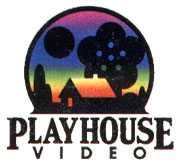 A listing of compilation videos featuring clips from The Muppet Show.
Playhouse Videos
This first collection of compilations was released by Playhouse Video under the "Jim Henson's Muppet Video" label. Unlike later compilations, these videos feature clips with guest stars as well as original linking material. While four of the videos were hosted by Kermit the Frog and Fozzie Bear in the attic, the others had different hosts and settings, and most of the videos were themed around a subject.
The front covers for each video could open, revealing a fact and showing pictures of the guest stars. While the opening was not included, most of the videos began with an instrumental version of the theme, while the fifth season version of the closing theme played during the credits. A few videos, however, had different variations of the theme play instead.
It's The Muppets
The Very Best of The Muppet Show
Ad blocker interference detected!
Wikia is a free-to-use site that makes money from advertising. We have a modified experience for viewers using ad blockers

Wikia is not accessible if you've made further modifications. Remove the custom ad blocker rule(s) and the page will load as expected.