The Muppet Show: Season Three
Talk

8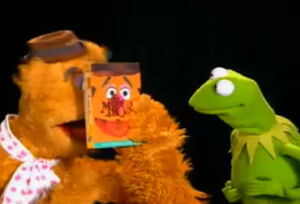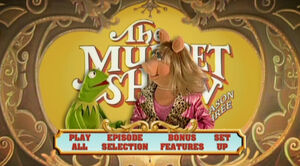 The Muppet Show: Season Three is a four-disc DVD set collecting all the episodes of the third season of The Muppet Show. The set includes all 24 episodes from the third season, uncut, digitally transferred, plus a vintage television special, a new behind-the-scenes featurette, and a collection of Muppet commercials.
Each disc begins with a clip of Fozzie Bear telling a joke (either from "An Actor's Life for Me" or the "At the Dance" sketch from Episode 311), followed by footage of Scooter pushing scenery and various scenes with Kermit the Frog and Miss Piggy hosting the disc.
Similar to the first and second season sets, the initial release features a limited-edition fuzzy cover.
Disc Features
Disc 1
Trailers for other Disney home video releases.
Disc 2
Disc 3
Disc 4
Bonus Features:
Packaging and Promotion
International Releases
External links