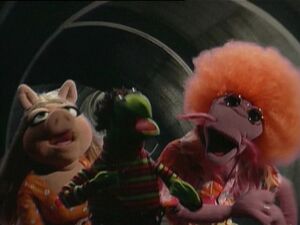 The Mod Squad was a police drama which ran on ABC from 1968-1973. The series followed three young counterculture teens, who are offered a chance to fight crime rather then face incarceration.
A Mod Squad parody was part of episode 202 of Muppets Tonight. Clifford explains that Rick Moranis got his big break as a guest star on "The Muppet Odd-Squad", an early 70s TV show with the Muppets as Little Ricky Cool.
Connections
Ad blocker interference detected!
Wikia is a free-to-use site that makes money from advertising. We have a modified experience for viewers using ad blockers

Wikia is not accessible if you've made further modifications. Remove the custom ad blocker rule(s) and the page will load as expected.