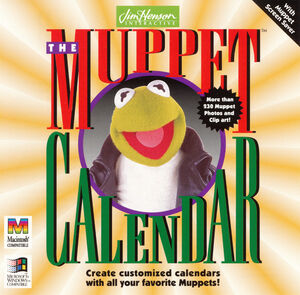 The Muppet Calendar CD-ROM is a computer program released by SoftKey in 1995.
The program allowed the user to create and print customized calendars, in formats ranging from yearly to daily. To decorate these creations, the user could choose from over 230 Muppet images, including publicity photos, screen shots, and illustrations. The images could also be used to create screen savers.
Ad blocker interference detected!
Wikia is a free-to-use site that makes money from advertising. We have a modified experience for viewers using ad blockers

Wikia is not accessible if you've made further modifications. Remove the custom ad blocker rule(s) and the page will load as expected.