The MuppetCast
Talk

0
27,630pages on
this wiki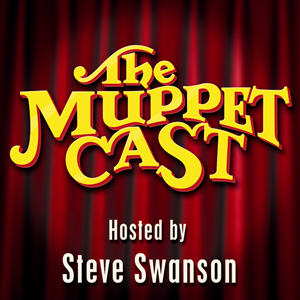 | | |
| --- | --- |
| URL  | Muppetcast.com |
| Active  | April 11, 2007 - March 23, 2013 |
| Type  | unofficial podcast |
| Creator  | Steve Swanson |
The MuppetCast was a weekly fan-made podcast focusing on Jim Henson and the Muppets. The podcast was produced by Muppet fan and Ohio native Steve Swanson and began its run on April 11, 2007. The podcast included music, news reports, fan commentary and exclusive audio interviews and reports.
New episodes were usually posted on a weekly basis, with the show often running on a Sunday-release schedule.
Notable guests of the show included Dave Goelz, Steve Whitmire, Jerry Nelson, Frank Oz, Kevin Clash, David Rudman, Fran Brill, Jim Lewis, Jocelyn Stevenson, Cheryl Henson, Heather Henson, Martin Baker, Pete Coogan, James Wojtal, Arthur Novell, Jane Hunt, Lylle Breier, Terry Angus, Sonia Manzano, Jason Mewes, Roger Langridge, and Noreen Young.
In 2010, the site partnered with Tough Pigs to create The Muppet Madness Tournament. In 2011, the site partnered with Tough Pigs and The Muppet Mindset to launch MuppetFans.com.
Swanson chose to end The MuppetCast in late 2011 and the final show was put online January 6, 2012. However, Swanson has on occassions to use The MuppetCast under a "Special Edition" monkier when something important happens in the Muppet community.
On July 4th 2012, Steve Swanson decided to restart the show again, and episodes were to be released on a regular basis. This comeback was short-lived as personal circumstances in Swanson's life brought the podcast to an end in early 2013.
External links