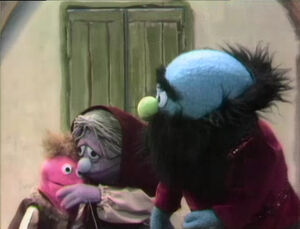 "The Most Beautiful Woman in the World" is a Sesame Street story first read by Bob in Episode 0138. In the story, a little boy can't find his mother, so a village of Anything Muppets ask the boy what she looks like. He replies that she's the most beautiful woman in the world, but the boy rejects all of the beautiful women the village can find. When the boy finds his mother, it is revealed that she is a frail, gray-haired woman -- but in the boy's eyes, she is beautiful.
Performers
Ad blocker interference detected!
Wikia is a free-to-use site that makes money from advertising. We have a modified experience for viewers using ad blockers

Wikia is not accessible if you've made further modifications. Remove the custom ad blocker rule(s) and the page will load as expected.