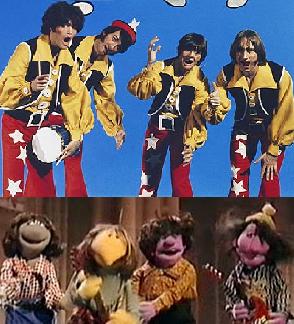 The Monkees are a pop rock band, who were formed in 1966 for a television series of the same name, which aired from 1966 to 1968. Members of the band were Americans Peter Tork, Micky Dolenz, Michael Nesmith, and Englishman Davy Jones. The band was created to capitalize on the popularity of The Beatles' film A Hard Day's Night, and the television series would follow the adventures of the fictitious band.
References
Connections
External links
Ad blocker interference detected!
Wikia is a free-to-use site that makes money from advertising. We have a modified experience for viewers using ad blockers

Wikia is not accessible if you've made further modifications. Remove the custom ad blocker rule(s) and the page will load as expected.