"The Mango Tango" was sung by Telly and Rosita in Season 36 of Sesame Street. In the song, Telly and Rosita face a dilemma—Telly wants to eat a mango, and Rosita wants to dance the tango. Eating fruit and exercising are both healthy, but if they do both at once, they'll get messy.
Releases
Online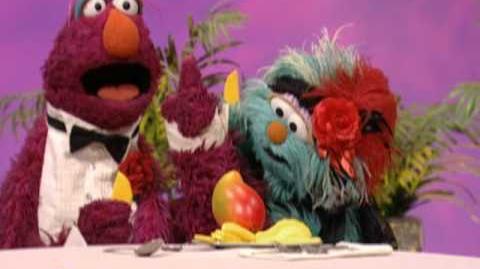 Ad blocker interference detected!
Wikia is a free-to-use site that makes money from advertising. We have a modified experience for viewers using ad blockers

Wikia is not accessible if you've made further modifications. Remove the custom ad blocker rule(s) and the page will load as expected.