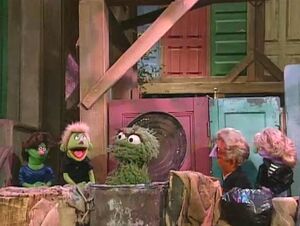 The Lead Police are a rock group who appear in the Sesame Street educational resource video Lead Away! A parody of the popular 1980s band The Police, they perform a Police-style song about how to avoid lead poisoning. The lead singer's voice is provided by Christopher Cerf. The band were made from three Anything Muppet patterns, Green, Pumpkin and Lavender.
Ad blocker interference detected!
Wikia is a free-to-use site that makes money from advertising. We have a modified experience for viewers using ad blockers

Wikia is not accessible if you've made further modifications. Remove the custom ad blocker rule(s) and the page will load as expected.