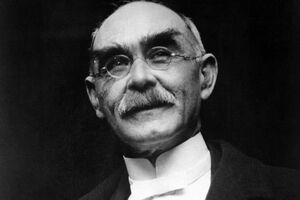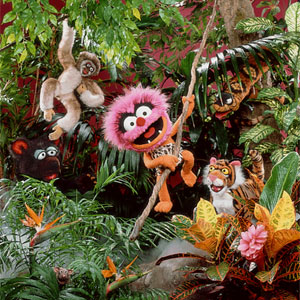 Rudyard Kipling (1865-1936) is the author of The Jungle Book.
The stories in the Sesame Street book, Grover's Just So-So Stories, were patterned on Just So Stories, Kipling's collection of short stories about how certain animals came to be. Grover's stories are "How the Monster Got his Fur" and "How the Honker Got His Honk."
For Disney's 2016 live-action/CGI version of The Jungle Book, Jim Henson's Creature Shop provided puppet versions of the animal characters as reference for compositing their CGI animated counterparts into the final film.
References
In an At the Dance segment from the first season Muppet Show episode episode 109, one dancer asks their partner if they like Kipling. The reply: "I dunno, I never Kippled."
Ad blocker interference detected!
Wikia is a free-to-use site that makes money from advertising. We have a modified experience for viewers using ad blockers

Wikia is not accessible if you've made further modifications. Remove the custom ad blocker rule(s) and the page will load as expected.