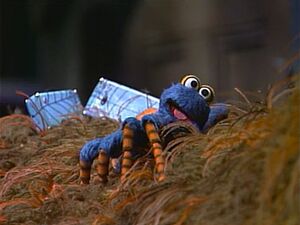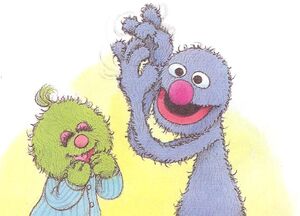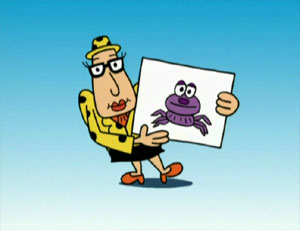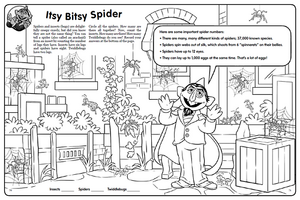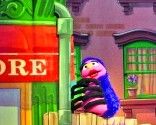 "The Itsy Bitsy Spider", also known as "the Eensy Weensy Spider" is a popular nursery rhyme that describes the adventures of a spider as it ascends, descends and reascends the downspout or "waterspout" of a gutter system (or, alternatively, the spout of a teapot). It is usually accompanied by a sequence of gestures that mimic the words of the song. The most commonly referenced first published version was in 1962.
Adaptations
Recordings
Oscar performs the song in When Elmo Grows Up, a revised version of the 1993 Sesame Street Live tour.
References
Abby Cadabby lists the song as her favorite, in her profile on the (now defunct) social network TotSpot.
Ad blocker interference detected!
Wikia is a free-to-use site that makes money from advertising. We have a modified experience for viewers using ad blockers

Wikia is not accessible if you've made further modifications. Remove the custom ad blocker rule(s) and the page will load as expected.