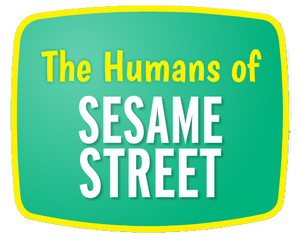 The Humans of Sesame Street is the branding for a pre-packaged panel discussion of two, three, or six "human" cast members of Sesame Street. Actors include Bob McGrath (Bob), Sonia Manzano (Maria), Roscoe Orman (Gordon), Emilio Delgado (Luis), Alison Bartlett (Gina), and Alan Muraoka (Alan).
Panels include casting and background of the actors, favorite moments and episodes, historic moments from the show, a sing-along, and an audience Q&A. Organizers can optionally include, for additional fee, photo-ops, autographs, and "some personal interaction with the cast".
The format was created by Muraoka,[1] and appearances are managed by Kimi Sokol. The series launched at the Museum of the Moving Image in December 2015.
Sources
See also
External links
Ad blocker interference detected!
Wikia is a free-to-use site that makes money from advertising. We have a modified experience for viewers using ad blockers

Wikia is not accessible if you've made further modifications. Remove the custom ad blocker rule(s) and the page will load as expected.