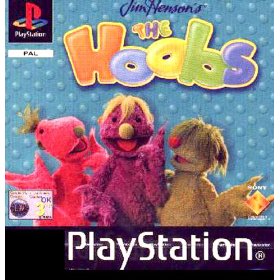 The Hoobs is a 2002 video game made for the PlayStation based on the show of the same name. It was developed by Runecraft and published by Sony Computer Entertainment Europe. The game follows Iver, Tula and Groove around Hoobland, as they learn about the world.
External links
Ad blocker interference detected!
Wikia is a free-to-use site that makes money from advertising. We have a modified experience for viewers using ad blockers

Wikia is not accessible if you've made further modifications. Remove the custom ad blocker rule(s) and the page will load as expected.