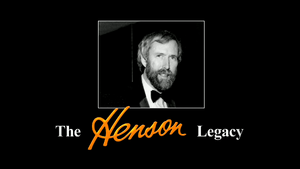 The Henson Legacy is a 10 minute and 36 second featurette produced for the 4k Blu-ray release of Labyrinth in 2016.
It features interviews with Lisa Henson, Brian Henson, Cheryl Henson, and Jennifer Connelly discussing working on Labyrinth with Jim Henson.
Also featured are interviews with members of the Center for Puppetry Arts — Vincent Anthony (founder), Kelsey Fritz (exhibitions director), Russ Vick (conservation technician lead) — in relation to 2015's opening on the Jim Henson Wing at the museum, with a special focus on the items on display from Labyrinth.
Ad blocker interference detected!
Wikia is a free-to-use site that makes money from advertising. We have a modified experience for viewers using ad blockers

Wikia is not accessible if you've made further modifications. Remove the custom ad blocker rule(s) and the page will load as expected.