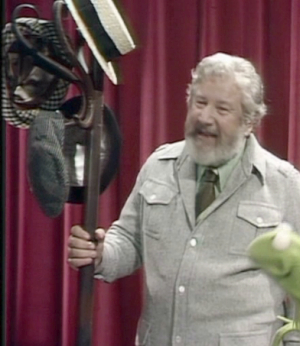 The Hatrack was credited as the writer on The Muppet Show episode 112, and appeared in person for the closing. The Hatrack is a man of many talents, who wears more than one hat. He's married to the dressing room chair. This would be the only time an inanimate object would receive writing credit on the series, possibly due to conflicts with the Writers Guild.
Ad blocker interference detected!
Wikia is a free-to-use site that makes money from advertising. We have a modified experience for viewers using ad blockers

Wikia is not accessible if you've made further modifications. Remove the custom ad blocker rule(s) and the page will load as expected.