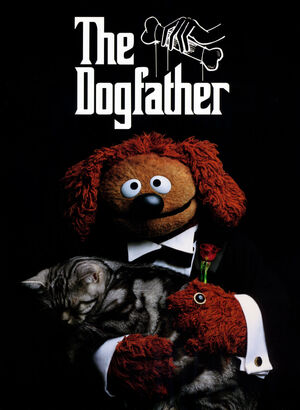 Academy Award Best Picture winner, The Godfather is a 1972 film directed by Francis Ford Coppola.
References
In Muppets Tonight episode 103, Billy Crystal is trying to get Clifford to tell him what's wrong and asks, "they shot Sonny on the causeway?," a reference to Sonny Corleone's death scene.
In "Little Green Lie", Pepe says "I'm gonna make you an offer you can't refuse."
Connections
External links
Ad blocker interference detected!
Wikia is a free-to-use site that makes money from advertising. We have a modified experience for viewers using ad blockers

Wikia is not accessible if you've made further modifications. Remove the custom ad blocker rule(s) and the page will load as expected.