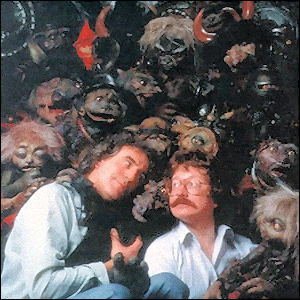 The Goblins of Labyrinth is a book based on the detailed concept sketches Brian Froud drew for the Goblins in Labyrinth. The creatures in each sketch are explained by writer Terry Jones.
Reissues
Ad blocker interference detected!
Wikia is a free-to-use site that makes money from advertising. We have a modified experience for viewers using ad blockers

Wikia is not accessible if you've made further modifications. Remove the custom ad blocker rule(s) and the page will load as expected.