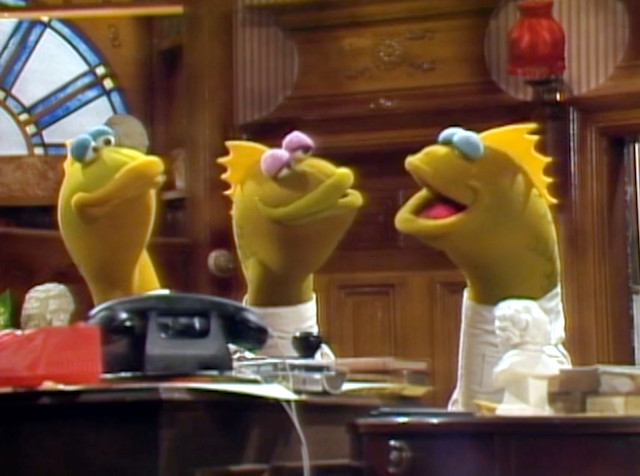 The Gargles audition for the festival of sounds in the Ghost of Faffner Hall episode "Delighting in Sounds". They gargle part time, while the rest of the time they work as dentists. The Wild Impresario likes the sound, but it was not the right one to top the bill at the festival.
The puppets were originally used as the Gills Brothers on The Muppet Show.
Ad blocker interference detected!
Wikia is a free-to-use site that makes money from advertising. We have a modified experience for viewers using ad blockers

Wikia is not accessible if you've made further modifications. Remove the custom ad blocker rule(s) and the page will load as expected.