For the actual Muppet movie, see The Muppets (2011).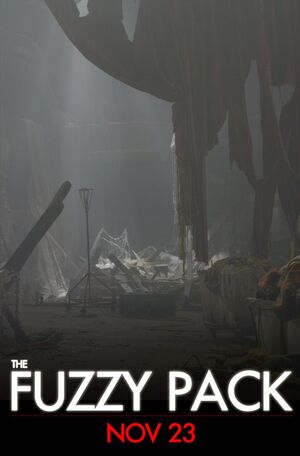 The second teaser trailer for The Muppets was released to coincide with the release of The Hangover: Part II, and parodies that movie's teaser trailer.
The teaser trailer was released online on May 26, 2011; similar to the ad for Green with Envy, The trailer promotes a fake film - entited The Fuzzy Pack. The trailer shows scenes of the rundown Muppet Studios, as fake critiques appear on screen until the Muppets emerge in slow motion. A prison scene with Wanda Sykes and Danny Trejo, and one from the The Hollywood Walk of Fame are shown. The trailer was available for viewing on Disney.com and uploaded to its own official YouTube channel,[1] as well as a Facebook page for the faux film.[2]
See also
Sources
Ad blocker interference detected!
Wikia is a free-to-use site that makes money from advertising. We have a modified experience for viewers using ad blockers

Wikia is not accessible if you've made further modifications. Remove the custom ad blocker rule(s) and the page will load as expected.