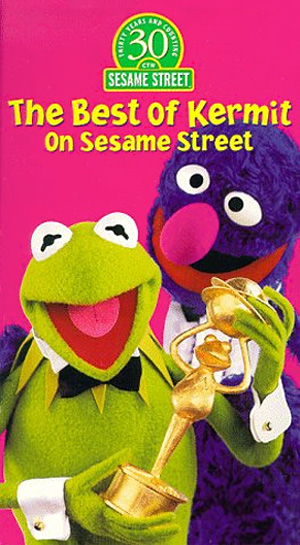 The Frog of the Year Award was presented to Kermit the Frog in The Best of Kermit on Sesame Street. Grover presented Kermit with the award, stating that it is the biggest prize a frog can get. True to that statement, the award trophy ends up being a giant golden statue of Kermit, as opposed to the small award trophy that Grover holds throughout the video.
Ad blocker interference detected!
Wikia is a free-to-use site that makes money from advertising. We have a modified experience for viewers using ad blockers

Wikia is not accessible if you've made further modifications. Remove the custom ad blocker rule(s) and the page will load as expected.