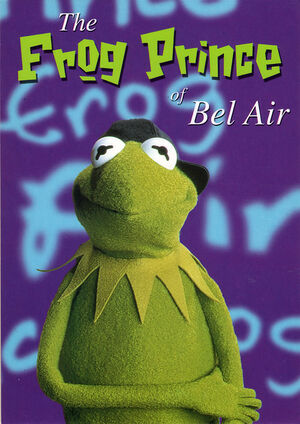 The Fresh Prince of Bel-Air is an American sitcom that aired on NBC from 1990 to 1996. Starring Will Smith as a Philadelphia teenager sent to live with his relatives in Bel Air, the show dealt with the difficulties of a street-smart teenager adjusting to a more affluent lifestyle in a comical manner. Although not a critical success, the series was awarded a few honors, including multiple Image Awards.
Muppet Mentions
References
Connections
External links
Ad blocker interference detected!
Wikia is a free-to-use site that makes money from advertising. We have a modified experience for viewers using ad blockers

Wikia is not accessible if you've made further modifications. Remove the custom ad blocker rule(s) and the page will load as expected.